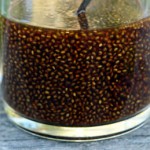 Having the right gear and nutrition strategy is critical for success at Kokoro. I'll review what I did and offer some suggestions.
Clothing
I bought regular white t-shirts from a drug store for like $10 for a pack. You don't need anything better than that. You want at least 8 shirts at Kokoro…change your shirt every single chance you get so you're dry. Having a dry shirt also gives you a little morale boost.
For pants, I rocked ripstop TDU pants from 5.11 Tactical. These pants are frigging awesome and I highly recommend them if you can afford it. They're comfortable, durable, and performed decently despite not being the ideal pant for working out. They're chock full of features like having cool pockets-within-pockets and a snug-fitting but flexible waistband that is critical for the amount of movement you're doing. I only brought two pairs, which worked okay, but I recommend having three pairs.