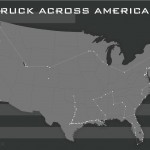 If you're a GoRuck fan (aka "Rucktard") and you haven't heard about it, the Ruck Across America unofficially kicks off tonight in Coronado, California. I say unofficially because there is absolutely nothing official about this grassroots epic.
What is it? The GoRuck Challenge, which I've blogged about extensively, is a military-style multi-hour team challenge where participants run/hike with a backpack full of bricks. There are 2000+ GRC alumni as of today, with more getting added every weekend. I've participated in three GRCs myself and I'm a big fan.
The Ruck Across America is a relay by GRC alumni where a single GoRuck GR1 will make it's way across the United States. On foot. With bricks. It's estimated to be about a 10 8 month odyssey (end point is Fort Carson, Colorado in February 2013) and the participants are communicating via Facebook and cell phone to coordinate this human centipede of a relay. There is NO website. There is NO organizing body. There are NO entry fees. There are NO requirements. The whole thing started as a Facebook meme and exploded into an actual event that is happening now. You simply have to have a desire to carry a backpack full of bricks, on foot, for around 30 miles, somewhere in the United States.
The man kicking it off is a shadowy figure known only as "Lain"…he's doing some rucking tonight in Coronado, will take the pack on a trail half marathon tomorrow (that's going to suck), and end up in Encinitas on Sunday for the first handoff. When I spoke to him on the phone today, he said two things: 1) "Don't use my real name, fucker," and "I'll go until I get tired."
I don't have anything to share except for the route map above and a pic of the actual backpack: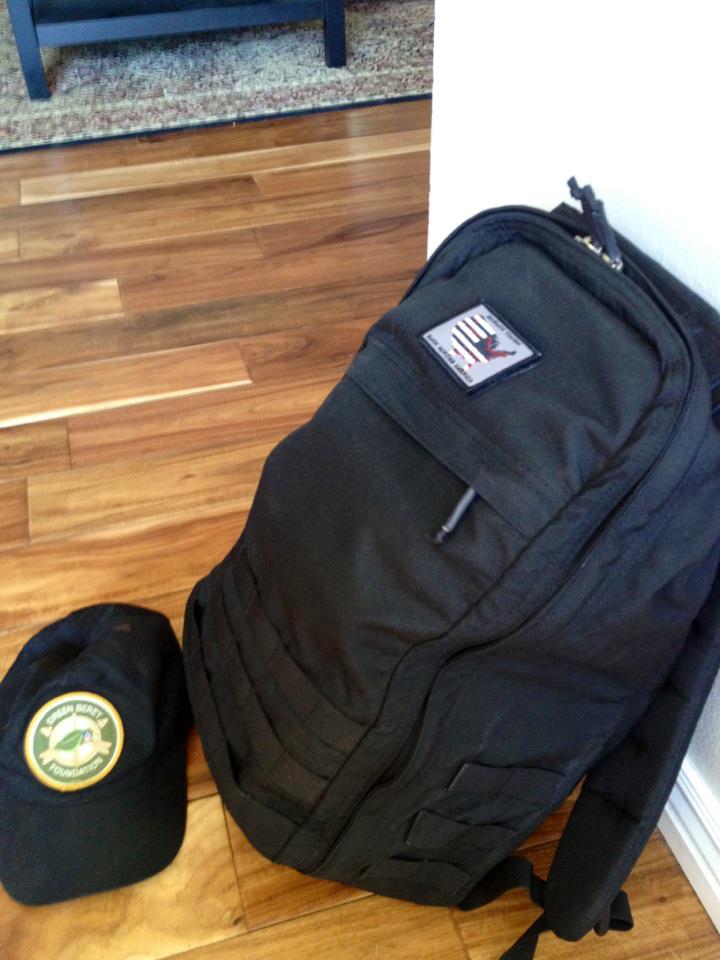 My leg is in late November, from Hobe Sound to Lake Worth, and covers 33 miles. I plan on breaking my hike up over two days with side adventures, and I'll be rucking with a couple of my Rucktard pals. I'm completely pumped about this endeavor…it can't get here fast enough.
I'm going to try my best to blog and tweet about Ruck Across America as it progresses. Details are sketchy. The personnel are disreputable characters, not to be trusted. I'm certain the ruckers will be attacked by bears, shot at, and get lost in the woods/desert/mountains/Rainbow Districts of our fair country.
Donate, MF'er: This is also a fundraiser for the Green Beret Foundation. We've raised about $5,000. The donation goal just went nuclear, from ten thou to $100,000. See the Ruck Across America Donation page for the latest update.
Use #ruckamerica when tweeting.