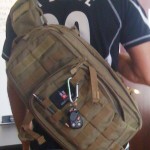 I recently had the good fortune to demo some gear from 5.11 Tactical, an apparel and gear company that primarily markets to law enforcement, military, and firefighting professionals. They makes tons of quality stuff, though, and regular civilian types like me find their gear useful for everyday purposes. If you've been reading my blog since the beginning, you may recall I used 5.11 Tactical base garments for the GoRuck Challenge, all of which performed admirably.
For this review I'm rocking the Rush MOAB 10, a shoulder bag. Let me disclaim right off the bat, I can't test gear from a tactical perspective…in other words, I don't own a gun and I don't have any AR-15 mags laying around to stuff into the mag pockets. With that being said, I find it strangely appealing that my bag has mag pockets.
I've been using the MOAB 10 for about two months, nearly everyday, and I've found it useful in the following ways:
Laptop bag
Day hike
Daily commuter bag to work
Running errands on a bike
Gym bag
General purpose bag for light loads
Overnight trip
In fact, it's such a good general purpose bag that I ditched my laptop bag and my Jansport backpack entirely and replaced them with the MOAB 10. I bike to work every day, about a 1 mile commute, and it's perfect for that task. It's sturdy enough to protect my MacBook with ample room leftover for powercords, water bottle, electronics, wallet, and the other detritus of office life. I can easily pack a lunch in there with the laptop and still have what seems like an endless amount of organizational space leftover for whatever. The main strap is super comfortable, sits on my shoulder well, and doesn't jostle around during my bike ride. I barely even notice it.
When it comes to organizing your stuff, the MOAB 10 has a dizzying array of pockets and hidey holes to choose from. The hydration chamber includes another sub-pocket with a thin piece of board to provide protection and stiffening against your hydration bladder. Don't want the board in there? Simply remove it. You can also stow small laptops in there if you want and use the main compartment for shoes and clothes if you're doing an overnighter.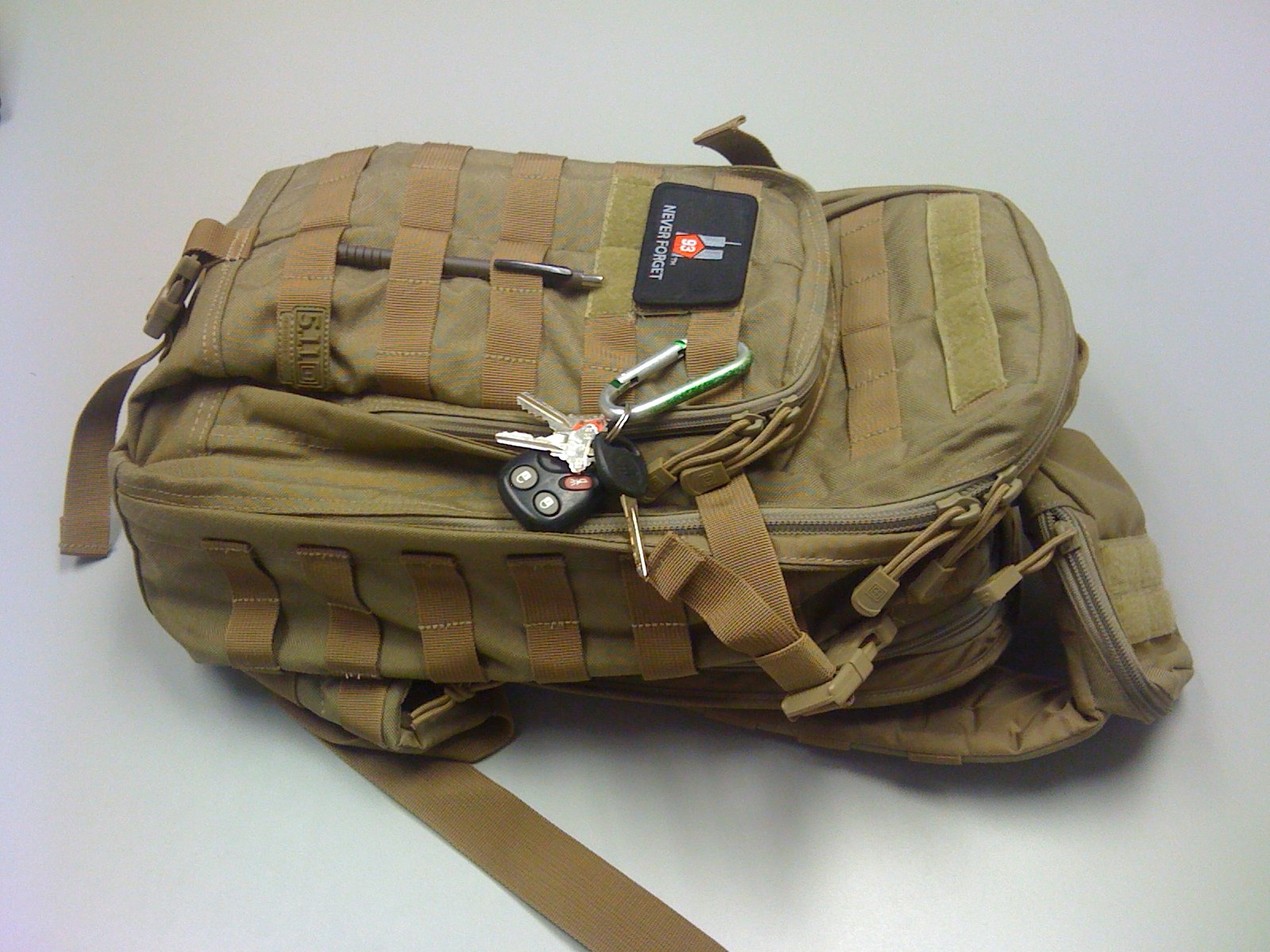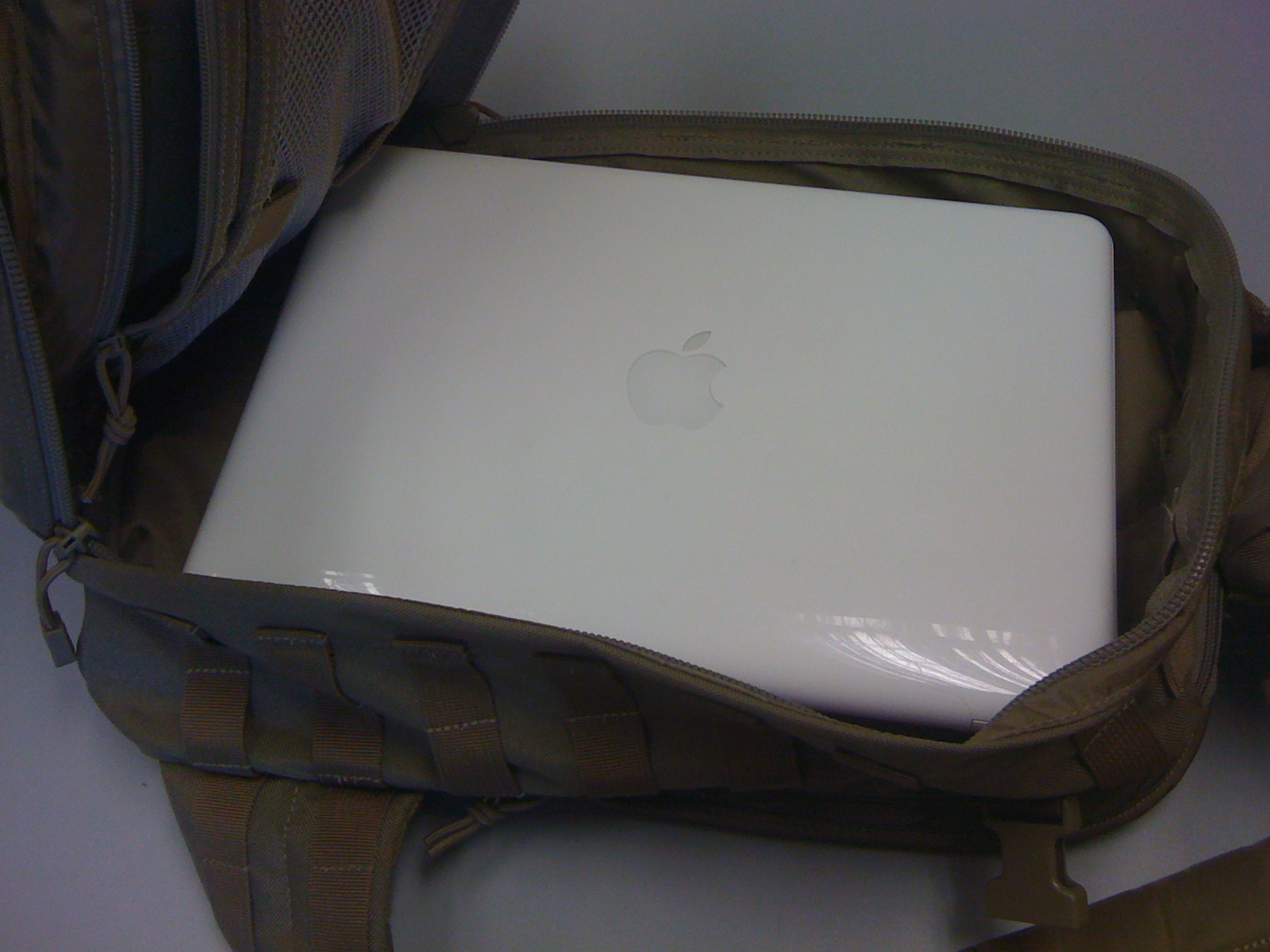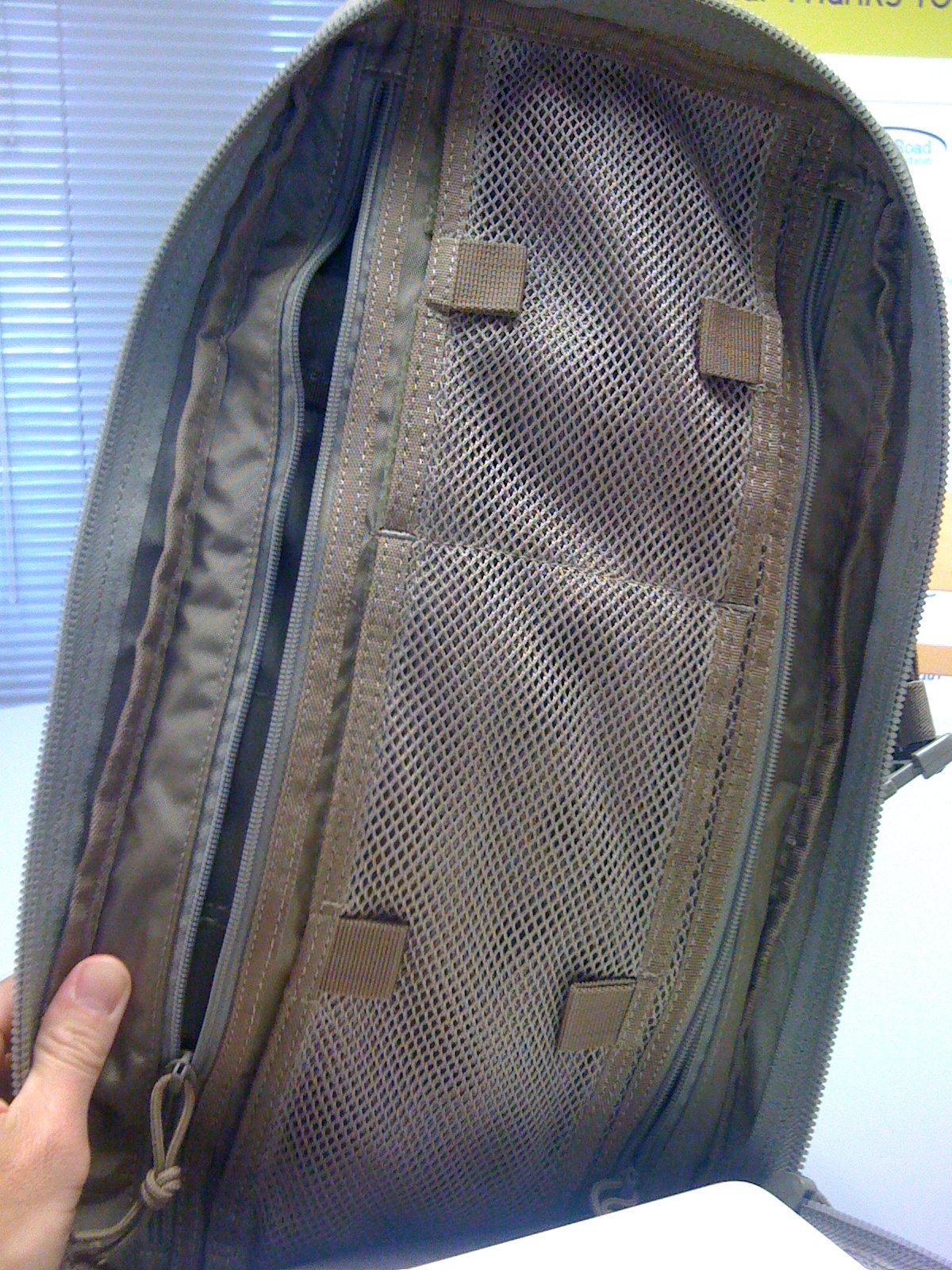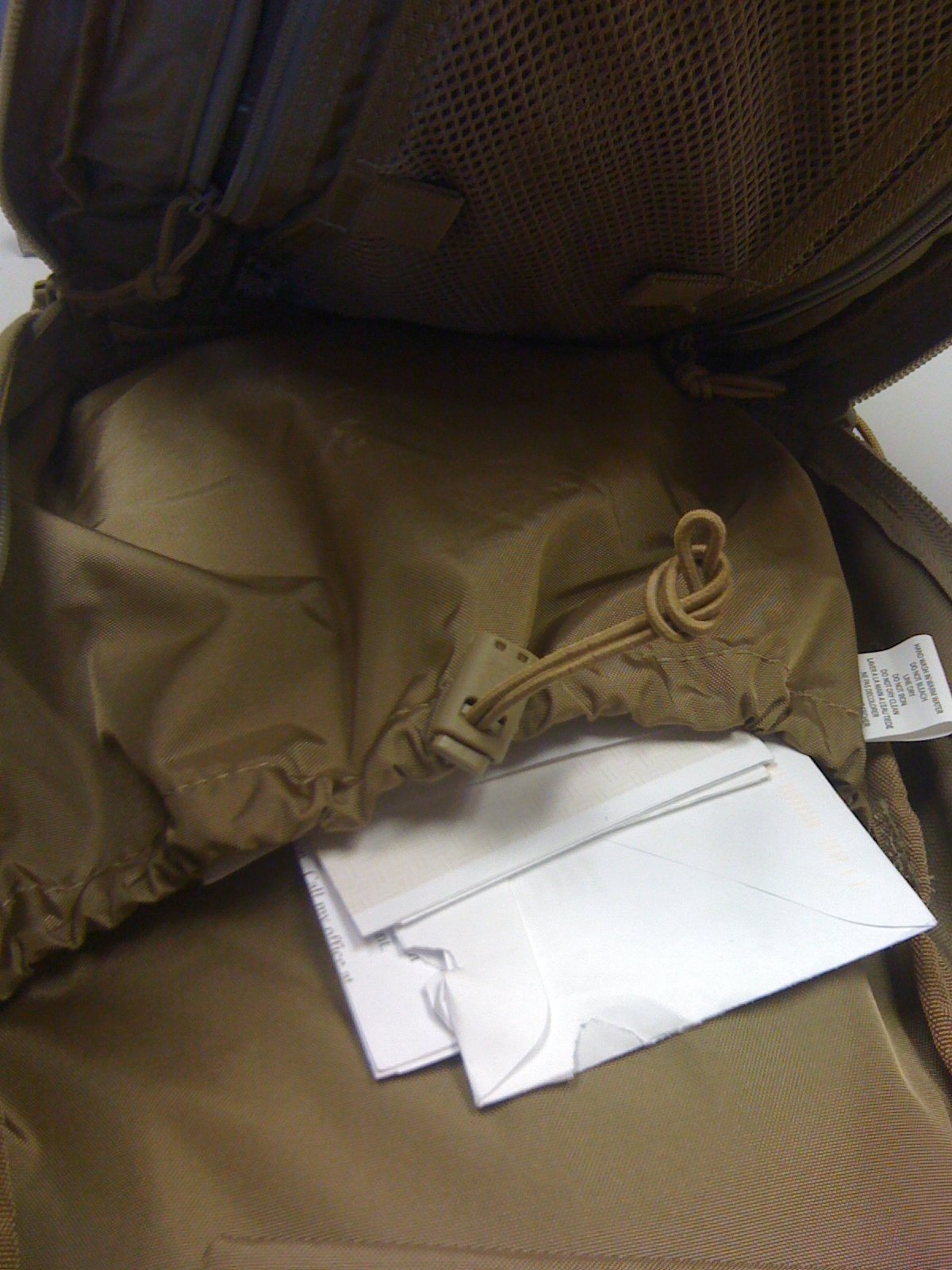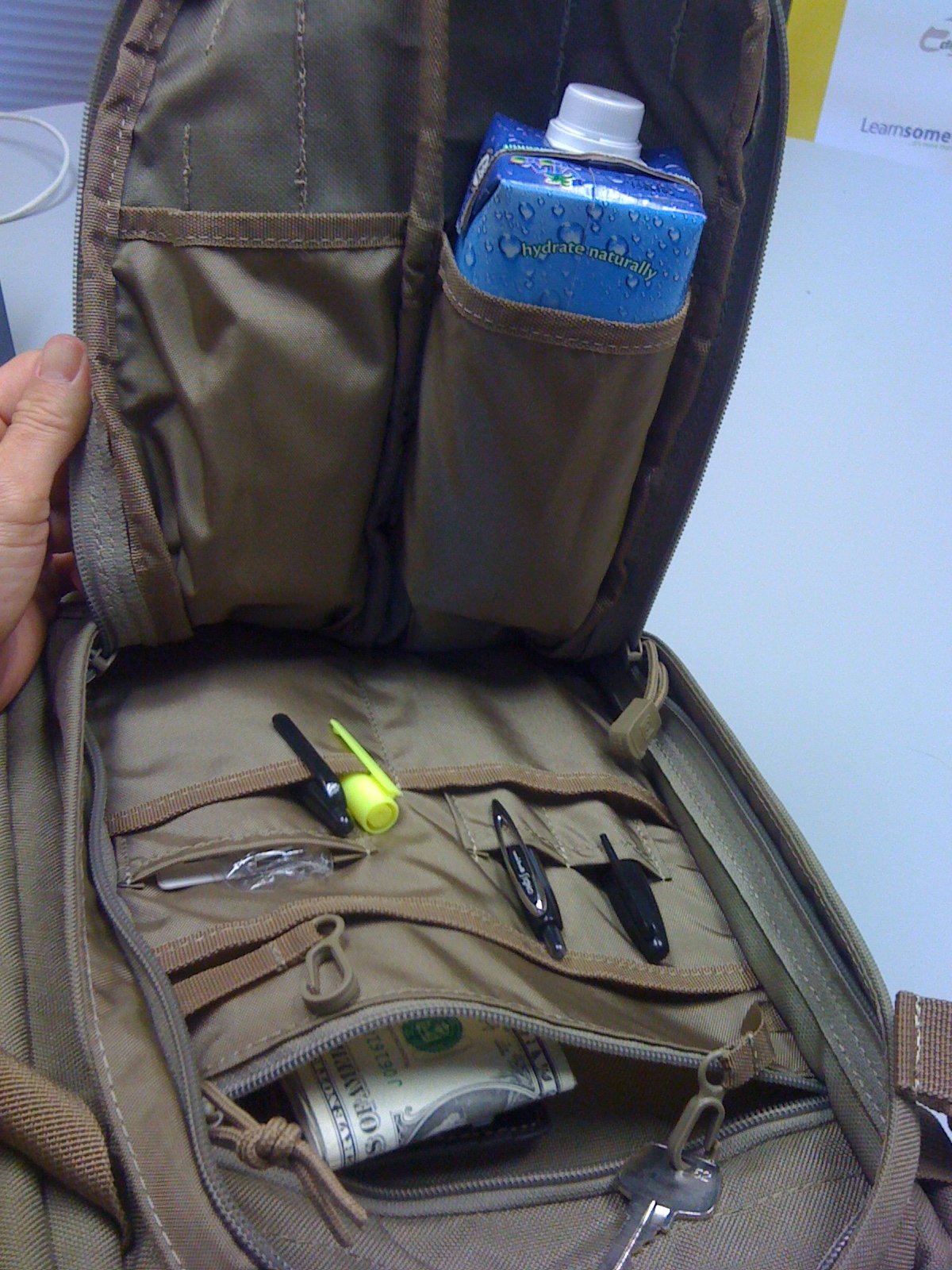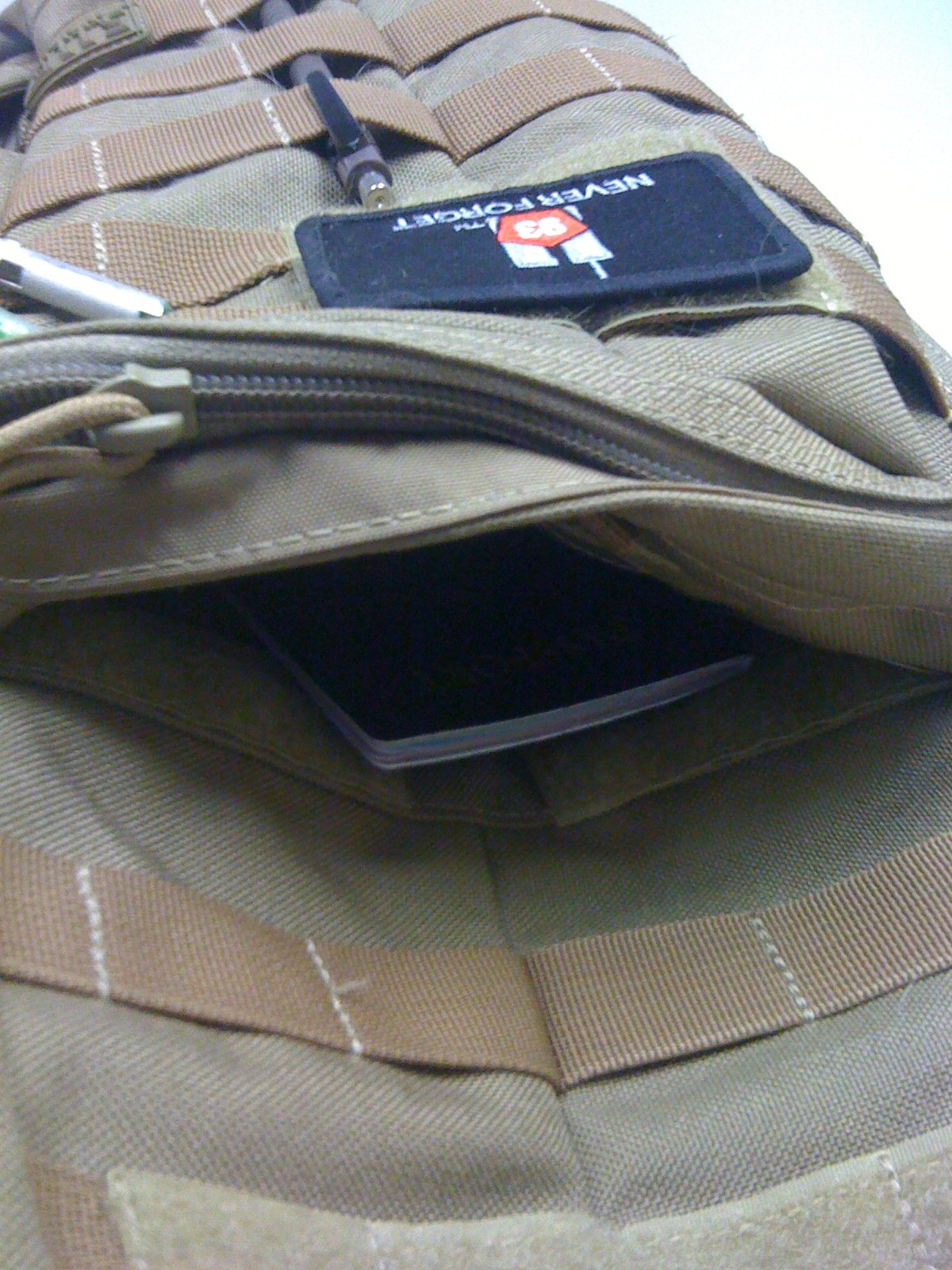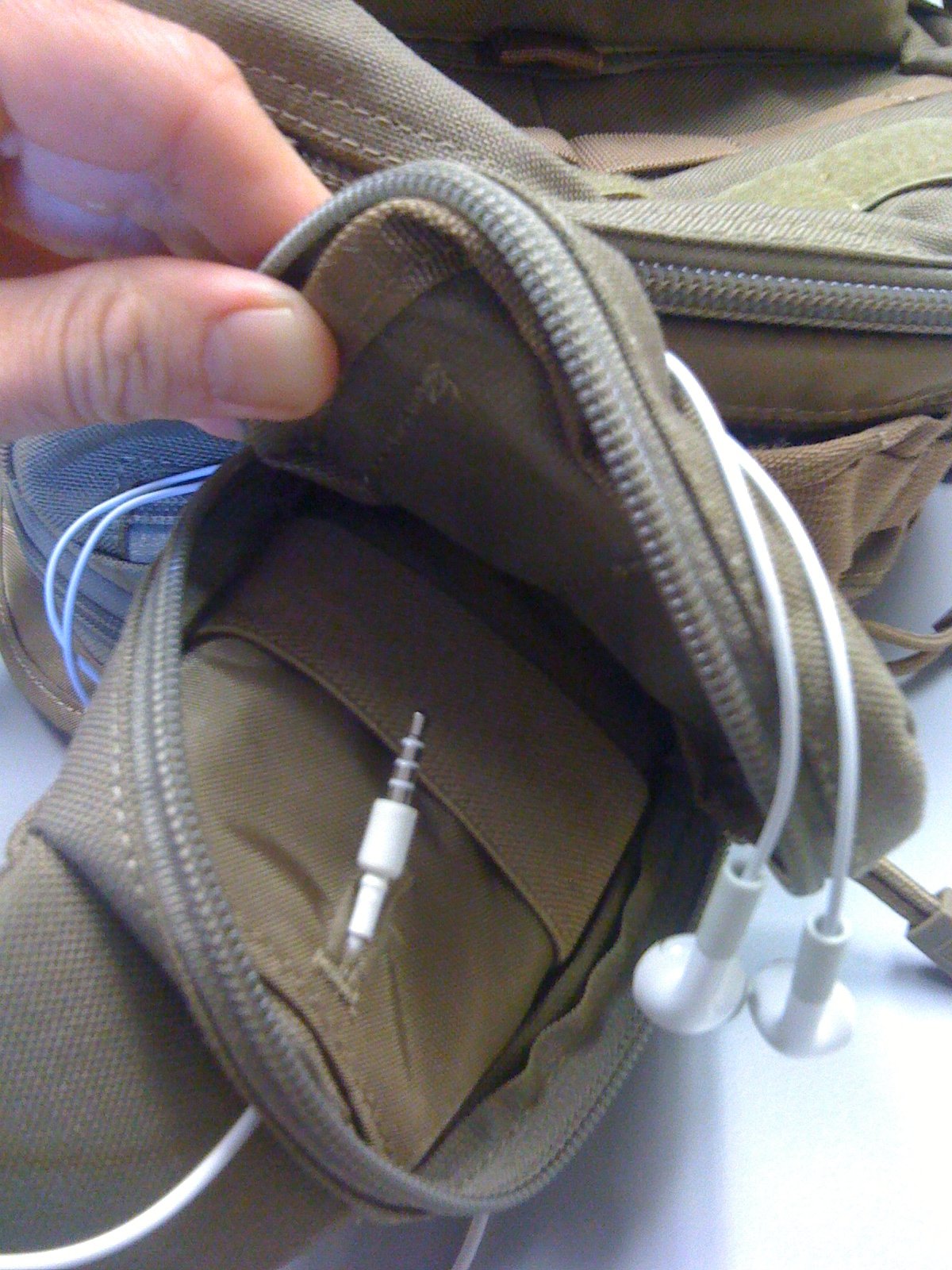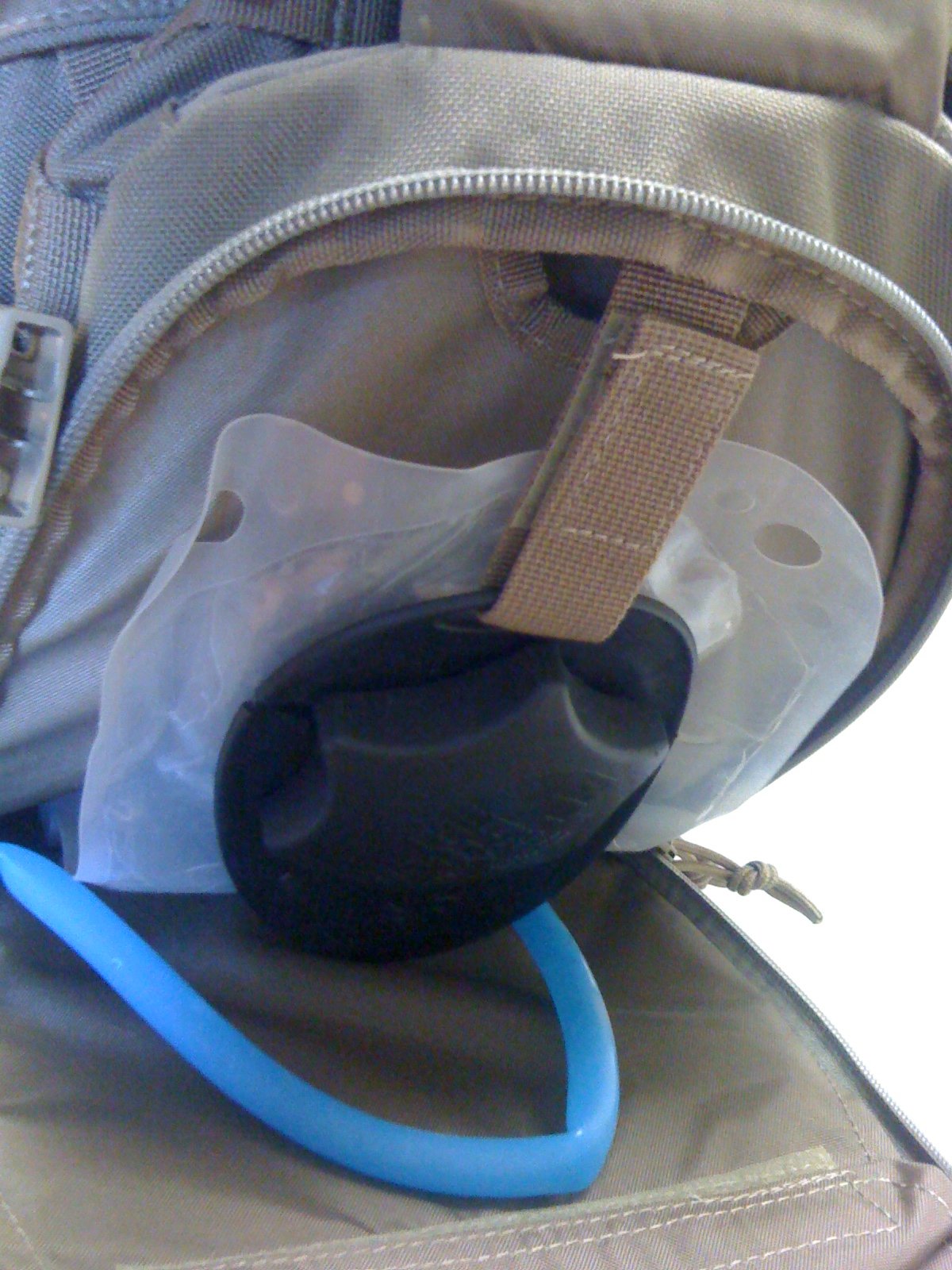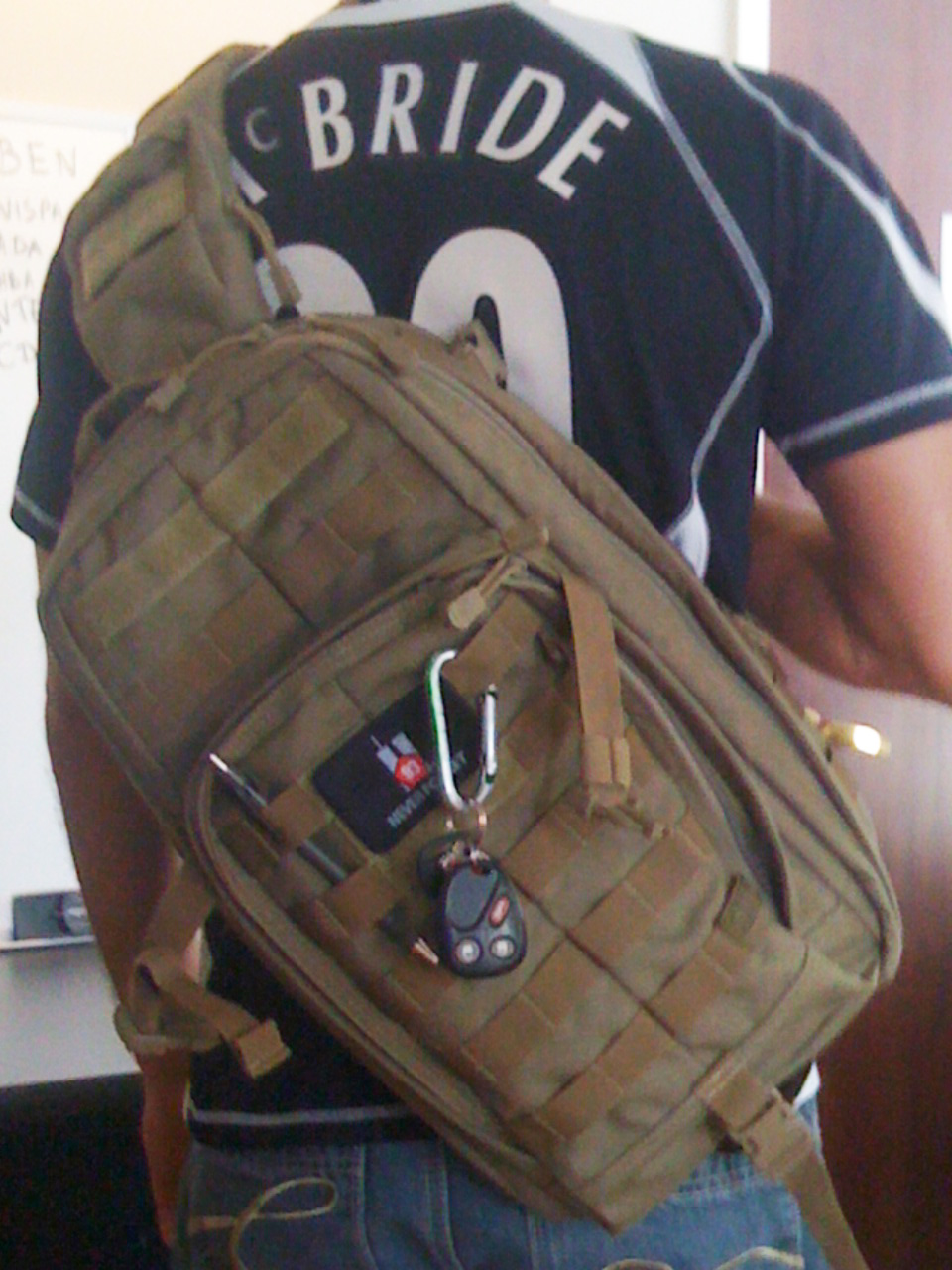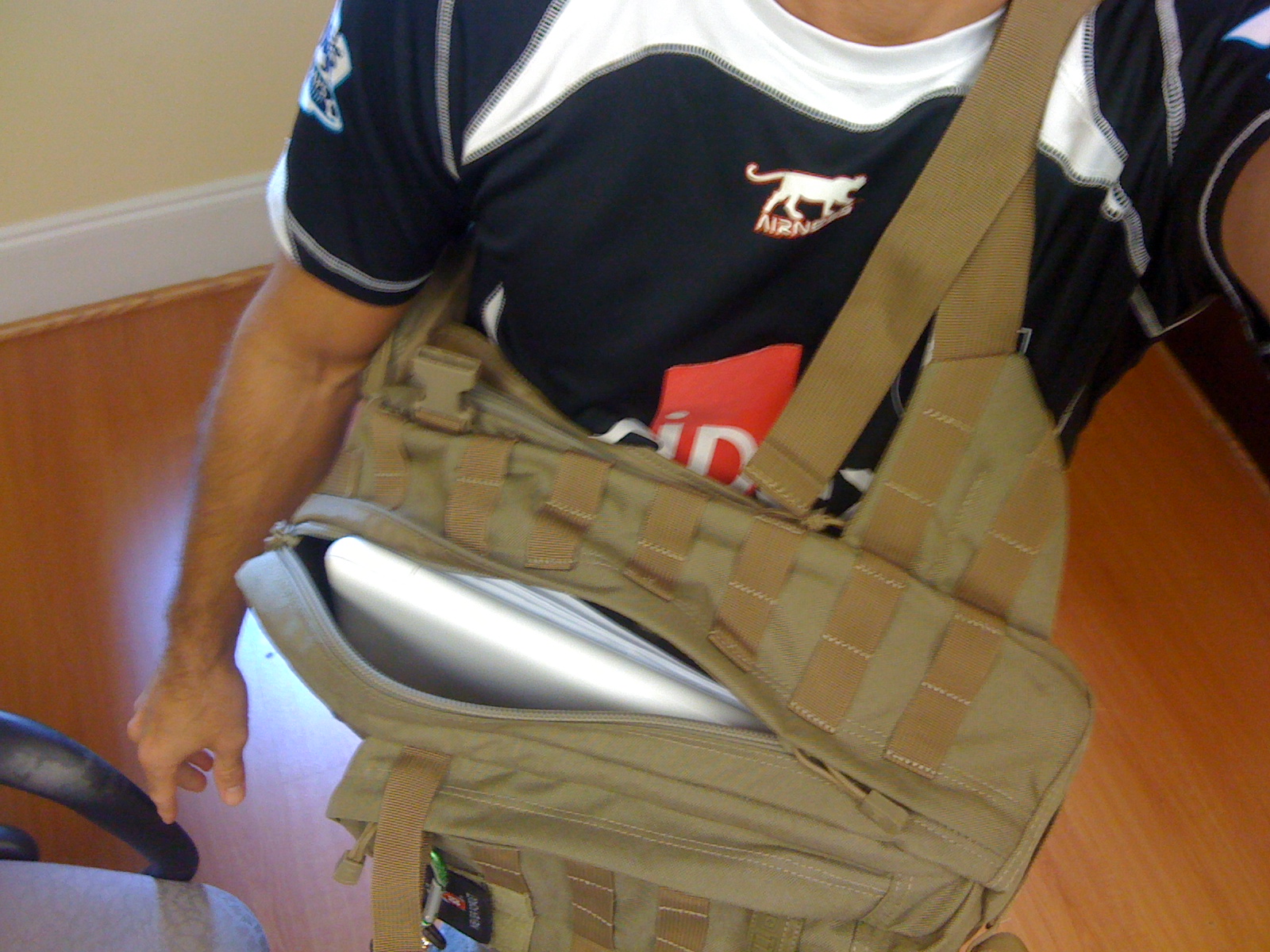 The main compartment is surprisingly roomy and can easily accomodate an overnight or even weekend stay if you don't need too many clothing options. Inside, there's a large pouch that closes with a drawcord…I think of this as a quick access space or possibly a place to put wet clothes if you don't happen to have a plastic bag. Either way, it's cool. On the opposite panel is another pocketing orgy, with zipper access along the top and bottom, and situated on top of that pocket are two mesh pockets with velcro access. I can see putting snacks or perhaps First Aid gear in there.
The front compartment has the two mag holders I mentioned above–these are deep and somewhat narrow and thus limits you to items of a certain shape. I stuffed Vita Coco tetrapacks in there and that worked great! Opposite the mag pockets is an "admin" panel with pockets for your pens, calculators, phone, knick knacks, and two key holders. Since I work in an office, I use this compartment extensively. Underneath this front compartment is a hidden pocket accessible via a velcro opening…perfect for hiding a full size firearm. If you didn't know this pocket was there, you might never find it. I happen to think this pocket is ridiculously cool even though I haven't put anything more dangerous in there than my passport.
On the shoulder strap, of course, is a zippered pouch for your phone or iPod. It includes an eyelet to run a headphone cord out of. Underneath the phone pocket is a tunnel that your hydration tube runs through to attach lower on the strap. There is some well thought out design here.
Other cool features:
Three exterior velcro pads for affixing patches too. Why is this cool? It allows you to personalize your bag.
Two side compression straps for cinching everything down.
A bottom strap for attaching a rolled up jacket.
The main strap can be configured for righty or lefty use. In other words, there's a clip on both sides of the bag to attach the main strap to. The clip that is not being used can be stuffed inside a hidey hole so that it's not dangling. Very nice.
I haven't even talked about this feature, but the whole bag is slathered with MOLLE webbing. This is useful for clipping carabiners and sliding in narrow instruments onto the exterior of the bag, or you can buy 5.11 attachments and attach these to the bag to make it even more useful. Want a water bottle holder or an exterior radio pouch? Order them from the 5.11 site and simply clip them to the webbing.
You can also use the included MOLLE clips to attach the whole bag to other 5.11 bags. Think rollaway luggage that you can clip the MOAB 10 to while traversing airports.
Fleece lined sunglasses pocket. I've stuck my Oakley's in there when I go to the gym and it works great.
Bottom line: This is one badass shoulder bag. For what I use it for, a daily commuter that includes a bike ride, it gets the job done and then some. The MOAB 10 is rugged, well designed, dripping with features, and strikes me as a great value at $99. It's also a major head turner…practically everyone in my office has asked about it and I get comments in elevators and hallways all the time.
A full product description can be found on the 5.11 website. For an extensive review that covers the tactical options, check out this MOAB 10 review on the MilSpecMonkey website.