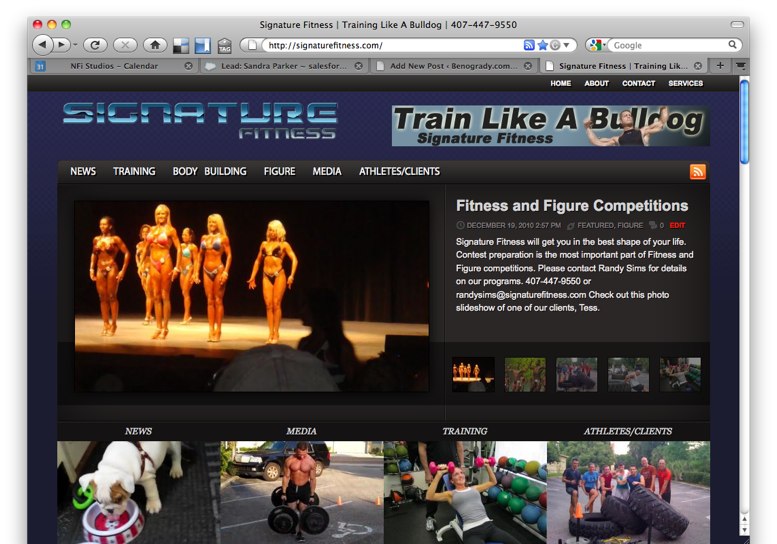 I recently completed a re-design of signaturefitness.com website. Signature Fitness is a gym in Orlando, Florida that specializes in elite personal training, fitness, and body building. I've been going there for about a year for their excellent personal training and I suggested that they re-do their website to get them on a CMS, help market their services, increase SEO visibility, and overall just give their web property a fresh look.
Their previous site was several years old and built on a Network Solutions account using their ecommerce/website builder tools. Two bigs issues with using Network Solutions is that the website builder tool isn't particularly easy to use from a content management standpoint, and it's expensive: $100 per month. I had Signature "downgrade" their account to a standard web hosting account and then installed WordPress as the CMS. This reduced their costs to a mere $120/year.
From there we chose a premium theme, the excellent Yamidoo Pro from WPZoom. Their themes are gorgeous and have tons of options for theme customizations. Cost here is a very reasonable $69 for a single user license.
After installing the theme, I spent some time customizing it and coming up with a content and navigation strategy. I also set up a YouTube channel for them to store their tons of video and embedded the video throughout the site using the Viper's Video Quicktags plugin. I implemented everything and launched the site on 12/20/2010. Stop by and let me know what you think!