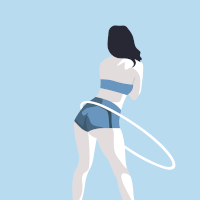 Need some dance music to get dat ass moving? Need to take the Saturday gathering to the next level? I present to you CSS Radio Show 009, the first of the 2017. I really like this one because it starts off with 10 straight heaters to catalyze the fist pumping and rump shaking. All have trap/bass features. The backend of the list has more commercial/pop EDM.
Also, what's going on with The Chainsmokers? They pumped out another chart friendly earworm with Paris, released least last week, that sounds nothing like their live show.
Banger of the Week: VIPs, Skrillex & MUST DIE! Skrillz gets seriously nasty on this thing. Bassy AF.
Funkiest Track: My Number, Major Lazer & Bad Apple. This track starts off almost reggae and gets funky and ass bouncing right around the 1:30 mark. Love it.
Remix of the Week: Need You, Dillon Francis & NGHTMRE (Popskil remix). Never heard of Popskil but he took an already awesome track and gave it a unique and highly listenable spin.
Cool Down Track of the Week: Omertà, EDX. For when you're ready to sit on the couch and chill for a minute.