Had a recent conversation about favorite James Bond films and I responded that Spectre is my favorite, although I have super fond memories of Moonraker. Moonraker doesn't age well but it was a blast when I was a kid. I mean, look at the poster for this thing: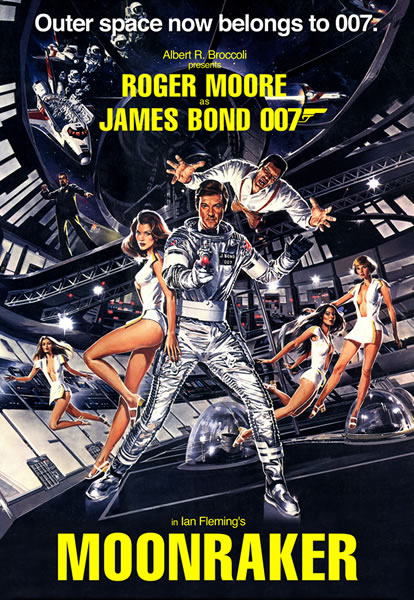 That's amazing. Also lets not forget the epic cable car battle between 007 and Jaws with Rio in the background, where afterwards Jaws meets the beautiful Dolly, which eventually causes him to switch sides and do a face turn during the third act on the space station. WWE couldn't have scripted that better. I went from despising Jaws to immediately rooting for him in the span of seconds.
Honorable mention for favorite Bond films goes to Goldeneye, which starred the excellent Pierce Brosnan and Sean Bean (bad guy 006), and was bolstered by many hours of playing the Goldeneye Nintendo game.
If you're still at the office, this is pretty much you right now: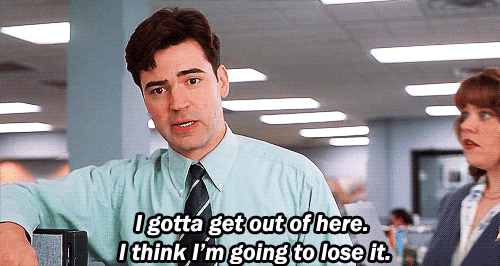 On to the music. This is a special 1.5 hour playlist just in time for the Thanksgiving holiday.
Chill Track: Fire, by 3LAU & Said the Sky featuring NÉONHÈART. Love this track and it's tinkling pianos. 3LAU is the man.
Rump Shaker: Utopia, by Dombresky. Don't know much about this French DJ other than he's signed to A-Trak's Fool's Gold label and that this track is badass.
Filthy Track: Crazy, by Wax Motif & Vindata. This thing is just straight nasty. Volume sliders up!
Because Tribe: Dis Generation, by A Tribe Called Quest. This whole album is awesome. RIP Phife.