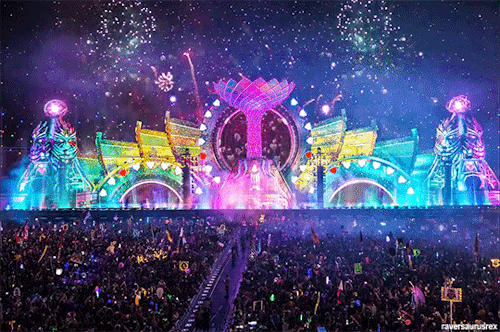 BOOM!! Over two and half hours of madness to get you pumped up for A) EDC Orlando, B) your weekend, C) whatever it is you're doing, or D) a barrage of laser beams and bass waves right to the dome. Put this on random or listen to straight through and PUT THE VOLUME SLIDERS ALL THE WAY THE FUCK UP.
Dirtiest Track of the Week: Feel The Volume, Jauz. So filthy. Can't wait to experience it live.
Fist Pumper: Raise Your Hands Up, Sandor van Doorn & Chocolate Puma. I mean, the title of the track is literally about pumping your fist. It would be rude not to.
Cooldown: The Longest Road (Deadmau5 remix), Morgan Page & Lissie. A classic and still a stunner. Great track to chill to.
Killer Remix: Closer (Shaun Frank remix), Chainsmokers & Halsey. I took a close listen with the volume wide open. Utterly gorgeous remix by the Canadian producer. There is a beat that kicks in at the :40 mark that gets my heart racing. It wouldn't be a bad choice for Chainsmokers to close their set with this one.