Boom ok here is CSS Radio Show 004. If you haven't listened to 001 – 003, search my Spotify and figure it out.
This mix is prepared especially if this is about to happen to your state: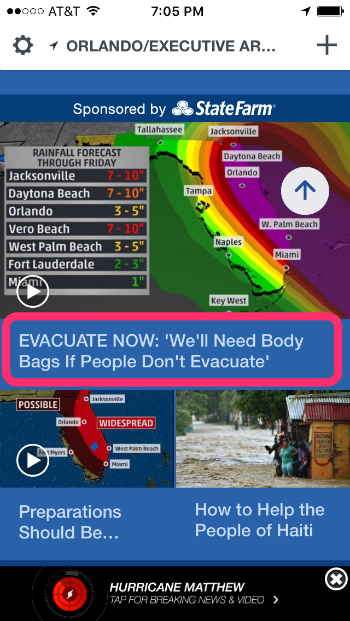 Also for when you're two-fisting vodka-sodas and a tree is about to fall on your whip. You know who you are.
Spotlighted tracks:
Fist Pumper: Shut it down, Dillon Francis & Party Favor. DF is back to his old tricks slinging trap inflected beats. This one is great when the volume is turnt the fuck up and gale force winds are literally blowing the roof off your house.
Cooldown Track: Sometimes, SNBRN + Holly Winter. Perfect for when you're 3 bourbons in and the first hour of the storm has flooded your driveway.
Weird but Cool: Voices, Will Sparks & KSHMR. Sparks usually does really bouncy shit but this track is kinda weird and very infectious. Makes me think of that time I got drunk and realized I wasn't wearing pants.
Phat new track: Tomorrow, Bassjackers. This tight little track has some Angels & Airwaves in its DNA. This is your 5:00 am track when you're getting your second wind and realize your porch furniture has blown into the lake across the street.
EMO Track of the Week: I&I, Lost Under Heaven. I think this song might be by a Christian Rock band. Nevertheless, I can't get it out of my head. This one is for when the storm has knocked out power to your house and you're super emo and toasted on red wine and about to weep about a thing that happened in college.
People, stay safe out there.