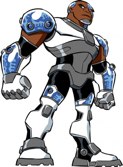 2010 was a fantastic year for me training and fitness-wise, especially in the second half of the year when I really started to embrace how nutrition plays a dominant role in increasing performance. At age 35, I'm the fittest and strongest I've ever been, at least a full level fitter than when I was a collegiate rower. I spent a fair amount of time training at a Crossfit gym in Orlando, and also working with a personal trainer 2-3 days per week to increase my strength. From hanging around with the athletes at these two facilities, I picked up a lot of knowledge about gear, nutrition, supplements, and other cool technology related to training. In fact, I consider everything on the list below to be "high tech" options for increasing performance.
Paleo Diet: Definitely the biggest factor in taking my fitness to another level, I stopped eating a crappy American diet and starting eating Paleo/Primal. Paleo includes lean meats, vegetables, fruit, low amounts of carbs, processed foods, sugars, and grains. What's funny here is that Paleo, technically, isn't high tech…in fact, it's totally low tech, as in what our caveman ancestors ate! Anyway, pretty much all crossfitters are into Paleo and I got into it over the summer. Within a couple of weeks, I saw a noticeable difference in muscle tone, body fat, and performance in the gym. I can't say enough about it.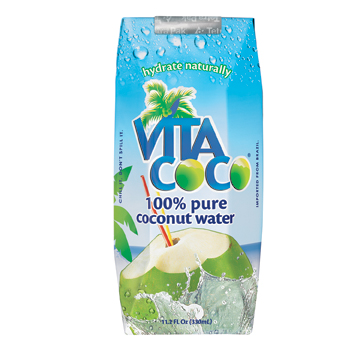 Coconut water & coconut milk: Coconut water is an all natural replenishing drink for training and sports. I saw some of the guys at the crossfit gym drinking it and then read a blog post that mentioned that Orlando Magic players were using it instead of Gatorade. I figured there was something to it. I preferr Vita Coco, which I water down in a sports bottle for rowing practices. Yum. Tastes great, packed with electrolytes and nutrients and has no extra crap. I also mix a bit of this with home smoothies.
My girlfriend introduced me to coconut milk a couple of weeks ago and I love it. I have to go a Whole Foods or similar type store to get it. Looking for a milk alternative? Try coconut milk.
Almond Butter: An alternative to peanut butter and packed with healthy fats and other nutrients. I'll eat a spoonful of this if I need a quick snack or mix it in with smoothies, which is absolutely delicious. Almond butter is paleo friendly.
Glutamine: Going into the supplement realm, I found out about Glutamine as a supplement from both the crossfit gym and my trainer. This helps with recovery and rebuilding muscle. Comes in a powder form and you can find it at any health food store or on the Internet. I mix this into home made smoothies after tough workouts.
BCAA: Another supplement, this refers to branched chain amino acids. Aids with muscle repair and lean muscle creation. I just started playing with this, drinking it mixed with a sports drink right before and during lifting session. If you search around the 'net, BCAA's are less vetted, and Whey Protein supplements actually contain a certain amount of BCAAs, so it might actually be superflous. I bought a $30 canister of it just to see.
Compression Gear: Okay, moving away from food and supplements. If you're an NBA fan like me, you'll notice a lot of the ballers are wearing these weird high tech looking sleeves on their arms and legs. They're wearing compression gear made by Adidas. See a NY Times article that mentions this trend. Compression clothing is also gaining a lot of popularity at crossfit gyms, so when I investigated this I found out why. Basically, the theory is that compression gear can give you a slight edge on weight lifting movements, helps to reduce soreness, and aids in muscle recovery if worn post-workout. Two of the popular brands in the crossfit world are Body Science and Skins.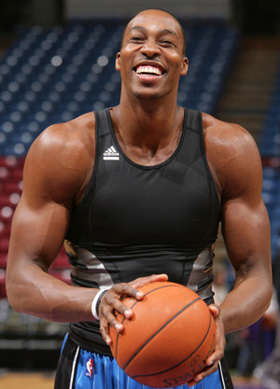 Both BSC and Skins are hella expensive, like ($150), so I opted to go with an Adidas Techfit PowerWeb long sleeve compression top instead. Cost was $55. I  wear it maybe once a week during crossfit workouts and I love it…it gives a tight, locked in feel and seems to encourage good posture, which is useful for a movement like a power clean. I also wear it for recovery purposes, and, if it's cold out, for warmth. I also bought some regular compression tights from Adidas ($30) and I'll wear these post workout after particularly hard leg workouts. I've felt a noticeable difference in how fresh my legs are the next morning. There are recovery specific tights and tops that are crazy expensive, which I don't want to touch, but the regular cheaper stuff appears to be effective also.
Compression gear was my favorite geek gear discovery in 2010.
Minimalist shoes: A big trend in the shoe world is going with minimal padding, very lig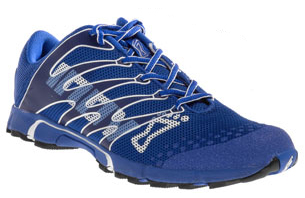 ht, neutral runner shoes. Have you seen the Vibram Five Fingers shoes? That's going uber minimal, with a shoe that's basically a glove. I'm not quite that hardcore, although I've thought about picking a pair of these up. For my latest pair of shoes I bought a pair of Saucony Kinvaras, which are super light (7.7 ounces each) and near neutral (4mm drop from heel to forefoot). They're the most comfortable shoes I've ever worn and I love running in them. I've worn heavily padded Asics for years and I'll never go back. While I've only used the Kinvaras for a month, they seem to relieve pressure on my hamstrings and back, something I had accepted with all other athletic shoes. Most of the major shoe companies make minimal shoes now, but if you want something a little edgier, try the products from Inov-8. These are friggin' hot and most of my Crossfit friends are rocking these.
Laser Therapy: My chiropractor introduced me to this after I stress fractured my foot from the GoRuck. Basically, the doc uses what looks like a big laser pen and runs it around the injured area for a couple of minutes. Completely painless, you won't feel a thing. Apparently your cells are sensitive to certain wavelengths and the laser stimulates them to regenerate back to their original, healthy state. I got lasered in the morning and my foot felt waay better that afternoon. I did two laser therapy sessions total and the cost was reasonable, only $35 per zapping. Professional sports teams use this regularly to keep athletes on the field.