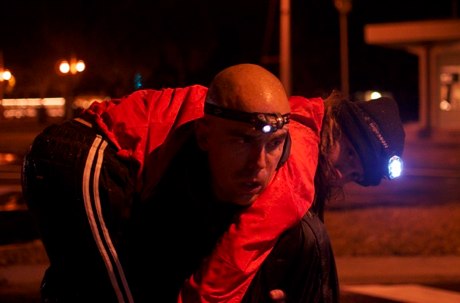 I plan on participating in the Tampa GoRuck Challenge the weekend of November 19. To see the exact Challenge dates, go here. Prior to GoRuck, I'm also signed up for the Megatransect ultrahike on October 1. Never heard of Megatransect? Neither had I until recently. Mega is a 26 mile run/walk/hike/crawl over Eagle Mountain in Central Pennsylvania, limited to 850 entrants. My batshit crazy friends, the same ones who roped me into GoRuck, got me to sign up for Mega. We'll be rocking it with our GoRuck packs and hats.
We started training for both of these events this past weekend, our thinking that any good training we did for Mega would translate well for GoRuck. I've also got a number of other competitions in the works (Spartan Race, Tough Mudder, various Crossfit throwdowns, some rowing stuff), so any training I did had to make sense for those events too.
Every 1-2 weeks, check this space for a post on my training, thoughts on what is working and what is not working, and some recommendations if you're considering a GoRuck Challenge. I get a lot of emails about training for GoRuck, so you can always ask those questions in the comments area to benefit others.
I'll be doing most of this training with several of my buddies who also participated in the GoRuck St Augustine this past December. Those characters include Dill, Junior, Jack, and Crash. Get used to those names because they'll show up a lot.
Okay, enough of the introductory bullshit. Here's what we did on 4.16 for training.
Training consisted of three workouts with short breaks in-between.
First, we did a fairly epic WOD at Crossfit Firebase…this WOD has no name so I think one of our sadistic instructors concocted it.
It was 2-person teams, 5 rounds for time of 1000m run, 50 KB swings, 50 wall balls, with the two teammates splitting up the KB's and wall balls. RX+ was 6 rope climbs after the last round.
This might not sound too horrible on paper, but the reality is it sucked a big one. I was on a co-ed team with a strong partner and it took us like 50:00 to complete, and we were one of the faster teams on the day. Ugh. We're in Florida, so consider that temps were in the mid-80's and touching 90 by the end of the ordeal. I lost about 5 LBS in water weight during the course of the morning.
Afterwards, I pounded some sweet potato and Accelerade mix for recovery.
Second, me, Dill and Junior went on a 3.25 mile ruck run with ~70 LBS in our packs. Yes, you read that correctly, 70 LBS. If you've never carried 70 big ones on your back before than you're in for a ballbuster of a good time…it's serious good living. It makes the 30 LBS you'll carry for GoRuck Challenge feel like making out with a hot chick. We basically could only manage a fast march (running was out of the question) and to get circulation back to our shoulders and necks, we'd bend over at a 90 degree angle for "relief." Junior mentioned that it was "kind of hard to breathe" with all that weight on his back. Totally awesome or totally retarded, you decide. Also, we got a lot of funny looks cruising around Colonial Drive hunched over but it was all good because we had our GoRuck hats on. Hoo-rah!
It took us nearly 1.5 hours to traverse the relatively short distance with weight. Taking the pack off after the march was like being born again. If you've never done a weighted run before, I suggest something more rational like 20 LBS and 5 miles for starters, and build up slowly. Note how the weight impacts your hamstrings, calves, and ankles and be careful not to hurt yourself.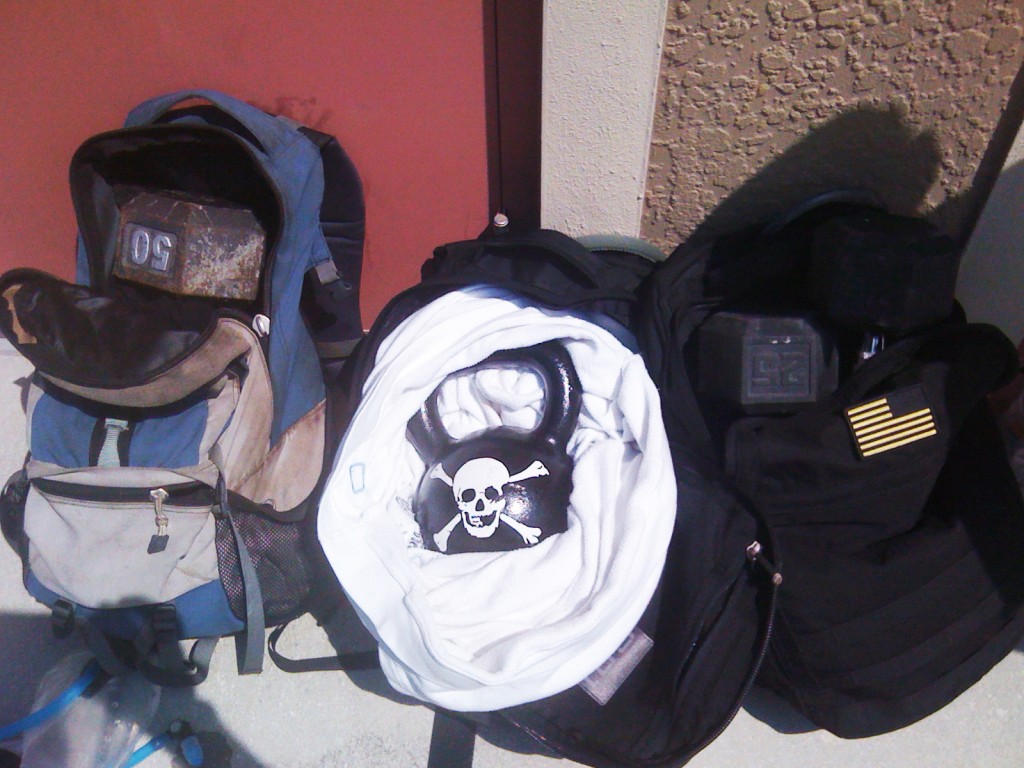 Third, me and the boys went back to Firebase and did the hero WOD "Daniel." To read a bit about Army Sgt 1st Class Daniel Crabtree, who was killed in Al Kut, Iraq on Thursday June 8th, 2006, please see this page.
"Daniel"

50 pullups, 400M run, 21 thrusters (95/65), 800M run, 21 thrusters, 400M run, 50 pullups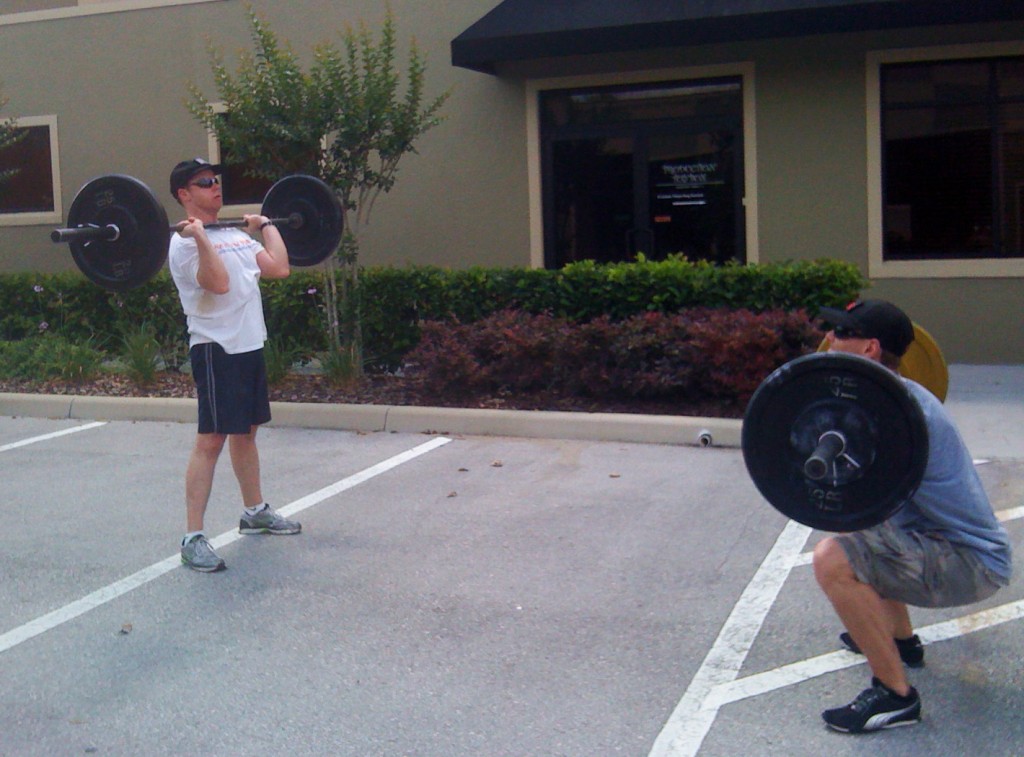 Let me tell, you haven't lived until you've done 42 thrusters in a parking lot on a 90 degree day after having already gotten your sh*t pushed in all morning. My calf cramped up like a bitch and I used a 25 LBS bumper plate to roll it out, which I thought was pretty clever. Junior split his camo shorts down the rear. We were pretty whipped but we survived it just fine. Nothing a little fish oil and a 3 hour nap couldn't fix.
RX+, shotgunning Coors Light in said parking lot in true GoRuck spirit. Yeah! Next up is the Super Spartan Race in Miami this Saturday.